There is a new playground at Sandy Beach Park with slides, swings, monkey bars, and a climbing area. Volunteers spent several days last week riding it.
Children, parents, grandparents and volunteers celebrated the end of construction on Wednesday. Katie Anastas created an audio postcard of the event.
Rotary club treasurer Desi Burrell said the old playground has been in disrepair for some time. After talking to parents and grandparents, she wanted the Rotary Club to get involved.
"Sandy Beach is such a fun place to come with your family," Burrell said. "There is so much to do with the beach and the woods. It's a place where I grew up. I learned to swim here. This is where we played.
The old playground only had two swings and a slide. The new one has two slides, several swings, monkey bars and climbing platforms. A large round swing was especially popular during Wednesday's inaugural festivities.
Burrell said 100 families and individuals donated to the project. The Petersburg Department of Parks and Recreation, the Petersburg Indian Association and several community businesses also contributed money and time.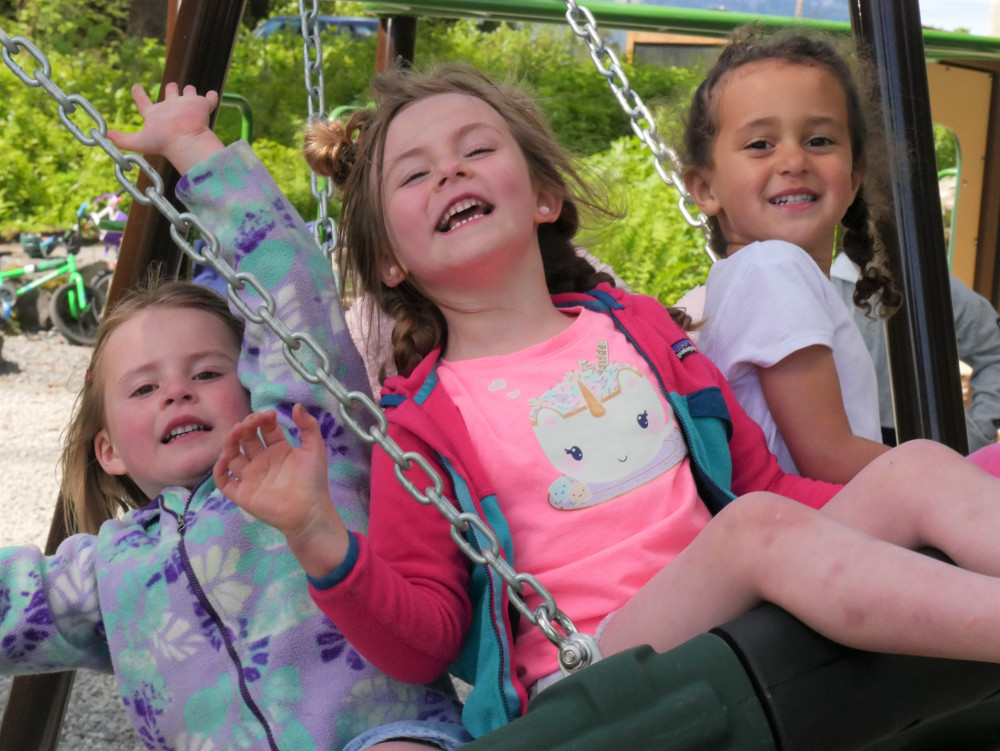 Stephanie Payne, director of the Petersburg Parks and Recreation Department, said she was grateful for the community's support at all stages of the project. The volunteers worked in rainy weather.
"Everyone just put on their Xtratuf and rain gear and got out and jumped in, standing in puddles, fishing tools in puddles," she said. "It's a great testament to our region and how people take care of each other to make it better for the whole community. That's what I see when I look at this playground. It's the culmination of everyone coming together to make it a great place.
Maura O'Brien Phillips brought her grandchildren and their friends to the playground.
"It's absolutely beautiful," she said. "It was a lot of work, and it's going to be enjoyed by many, many children.